LAUGH + LOVE | Autumn + Justin
Sometimes, among the day to day we meet people who are so full of life and love that it makes us stop and smile. That odd little smile that makes your heart smile a little with you and suddenly it feels a little like your are in a movie. And in walk Autumn + Justin, just such a couple, him in a dapper tie and her in a pink jumpsuit. A little vintage, a little wild with their laughter, and way more than a little in love.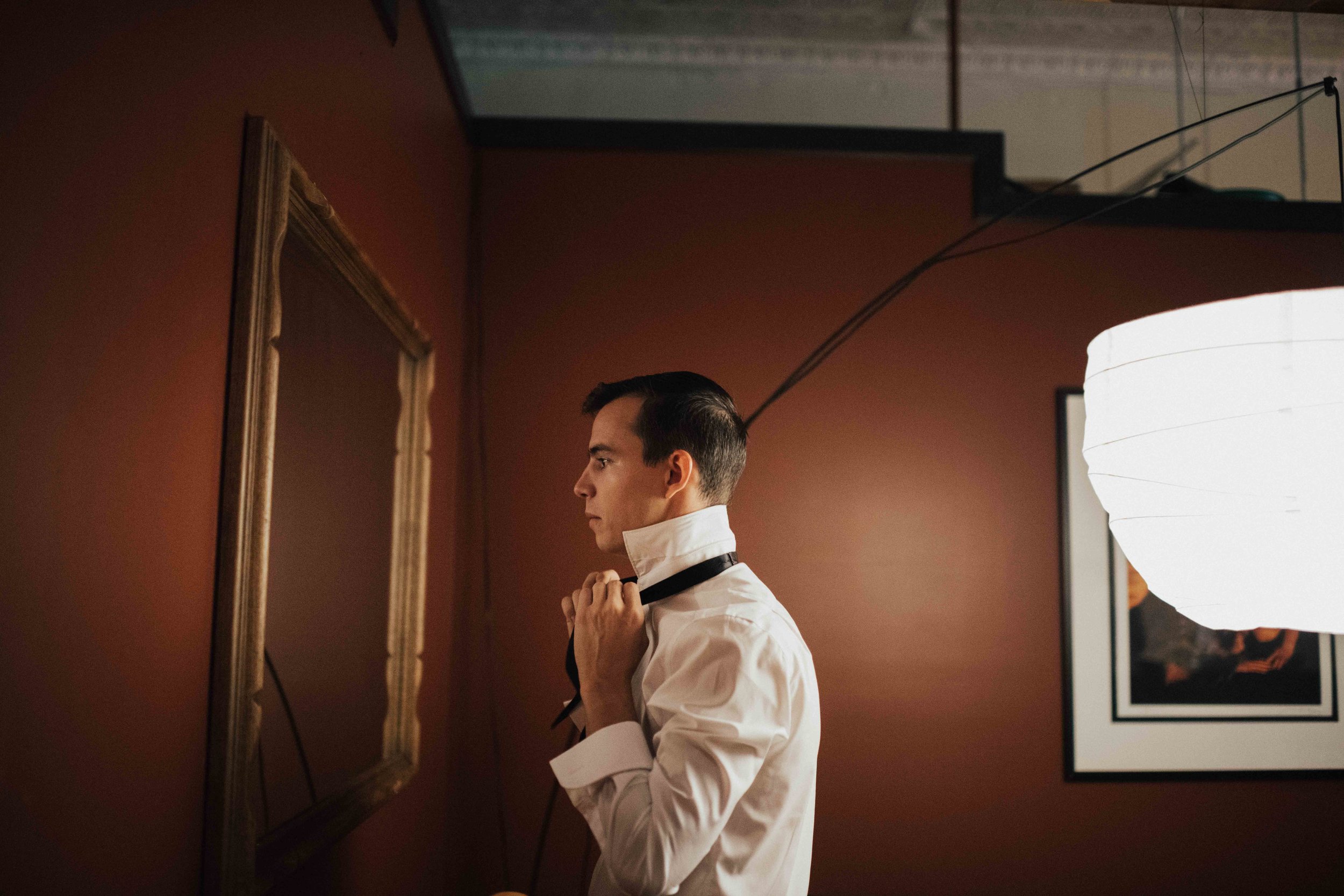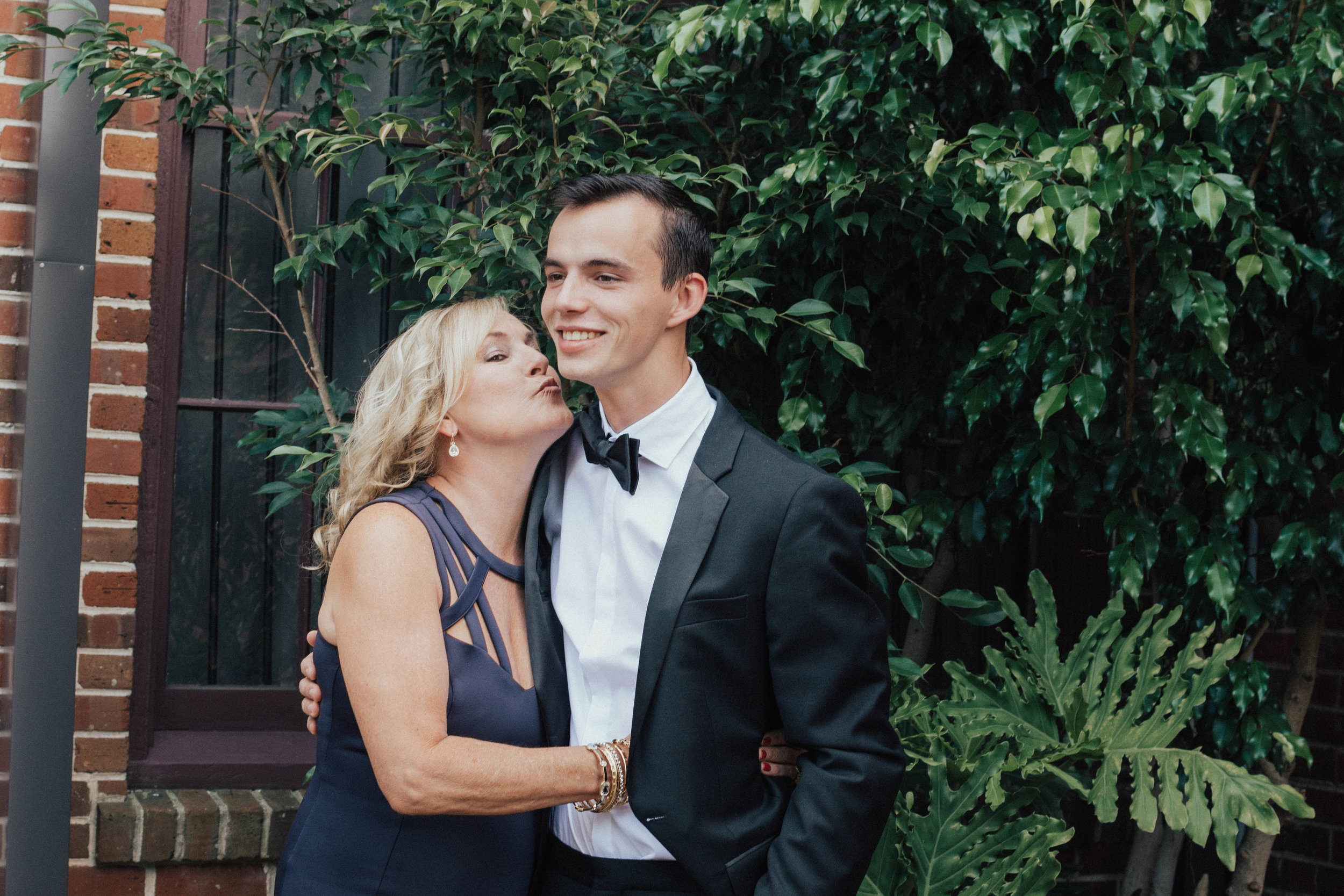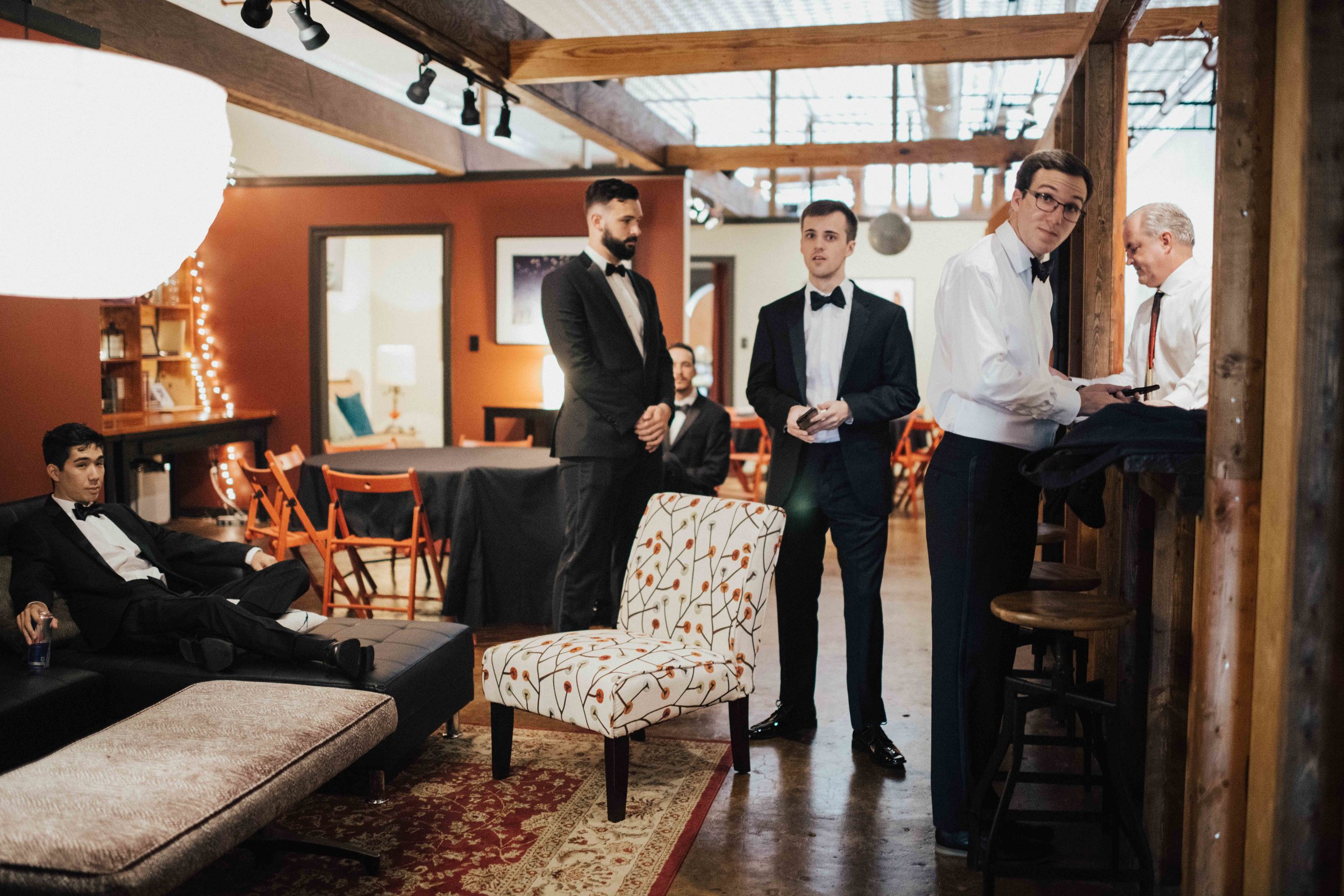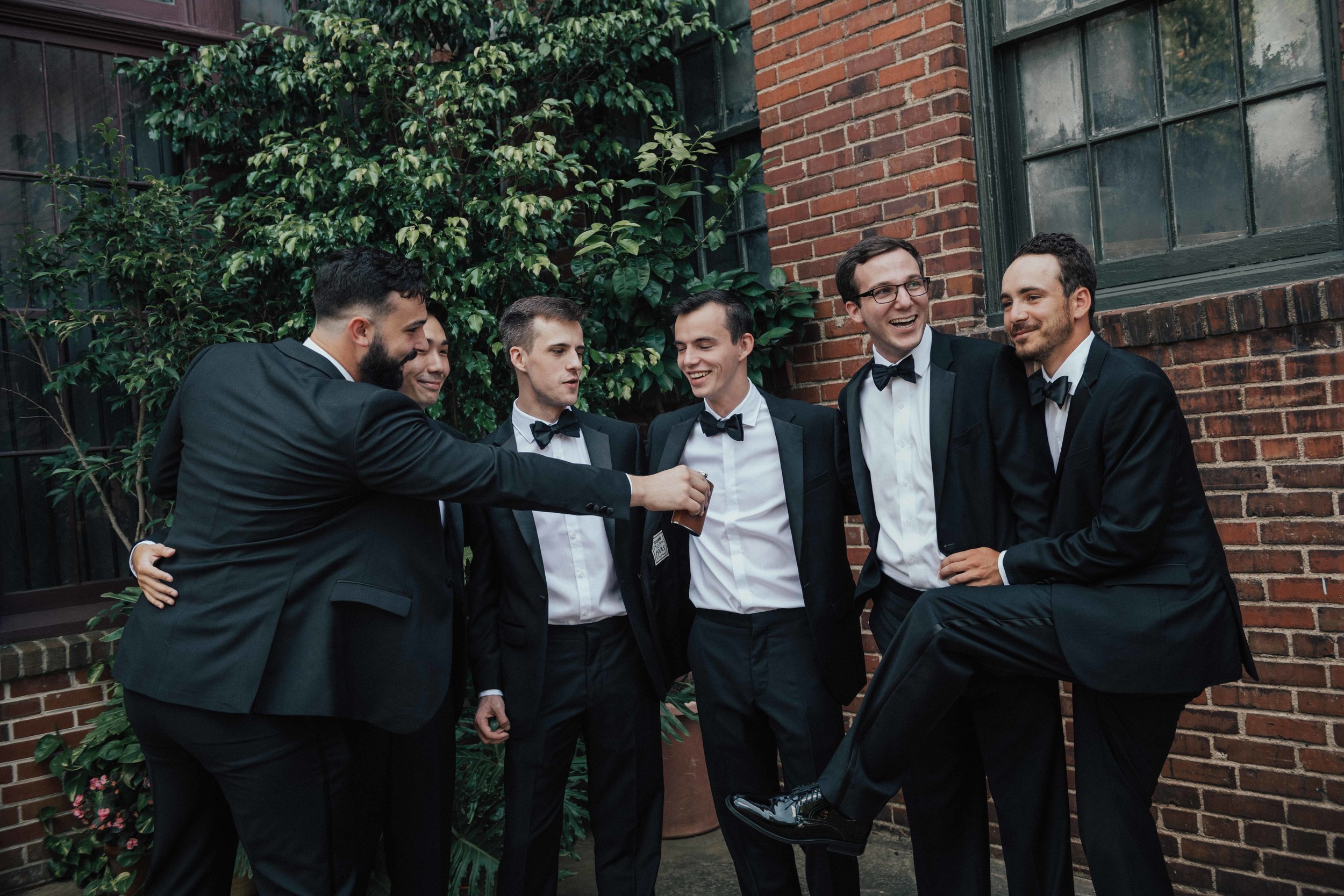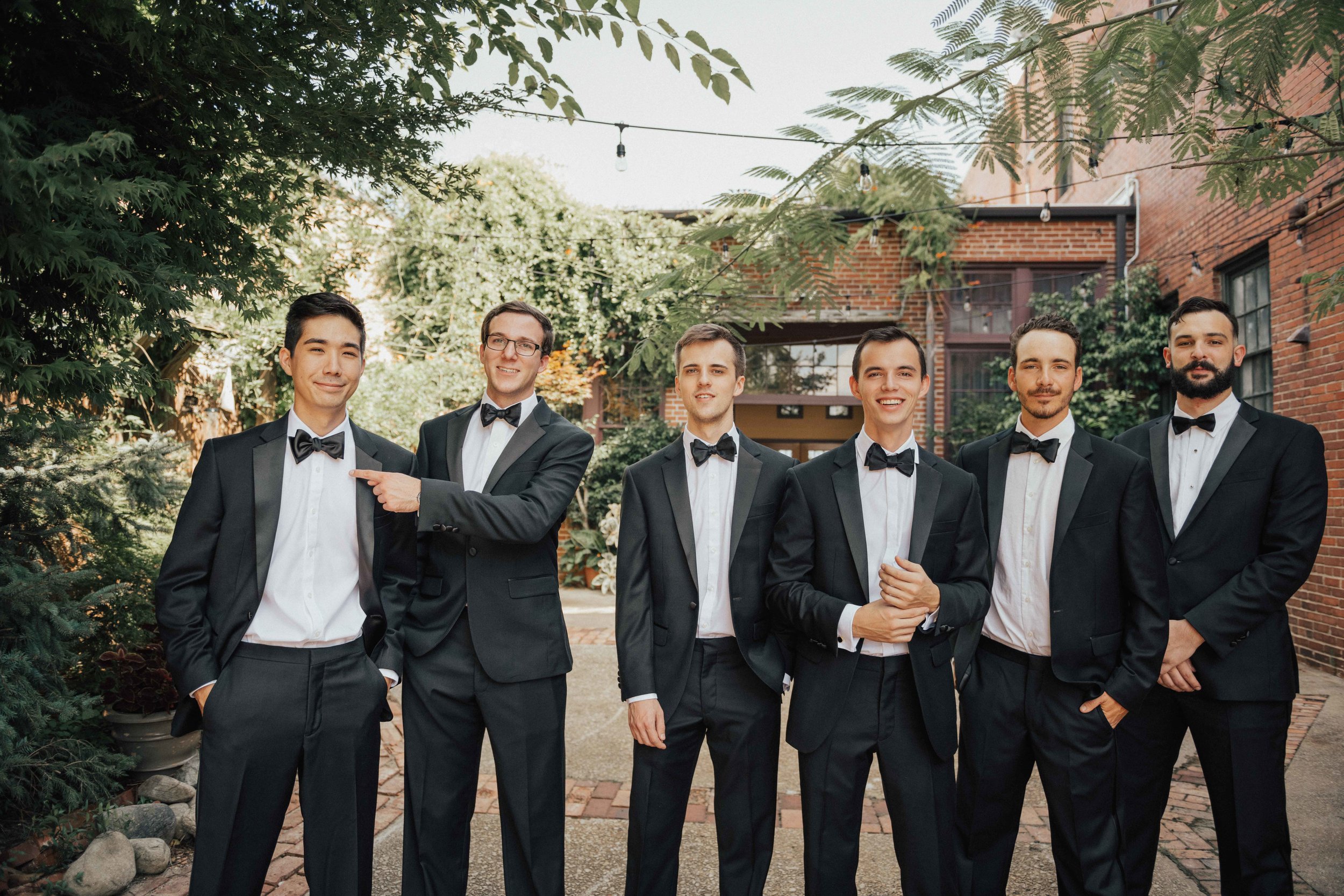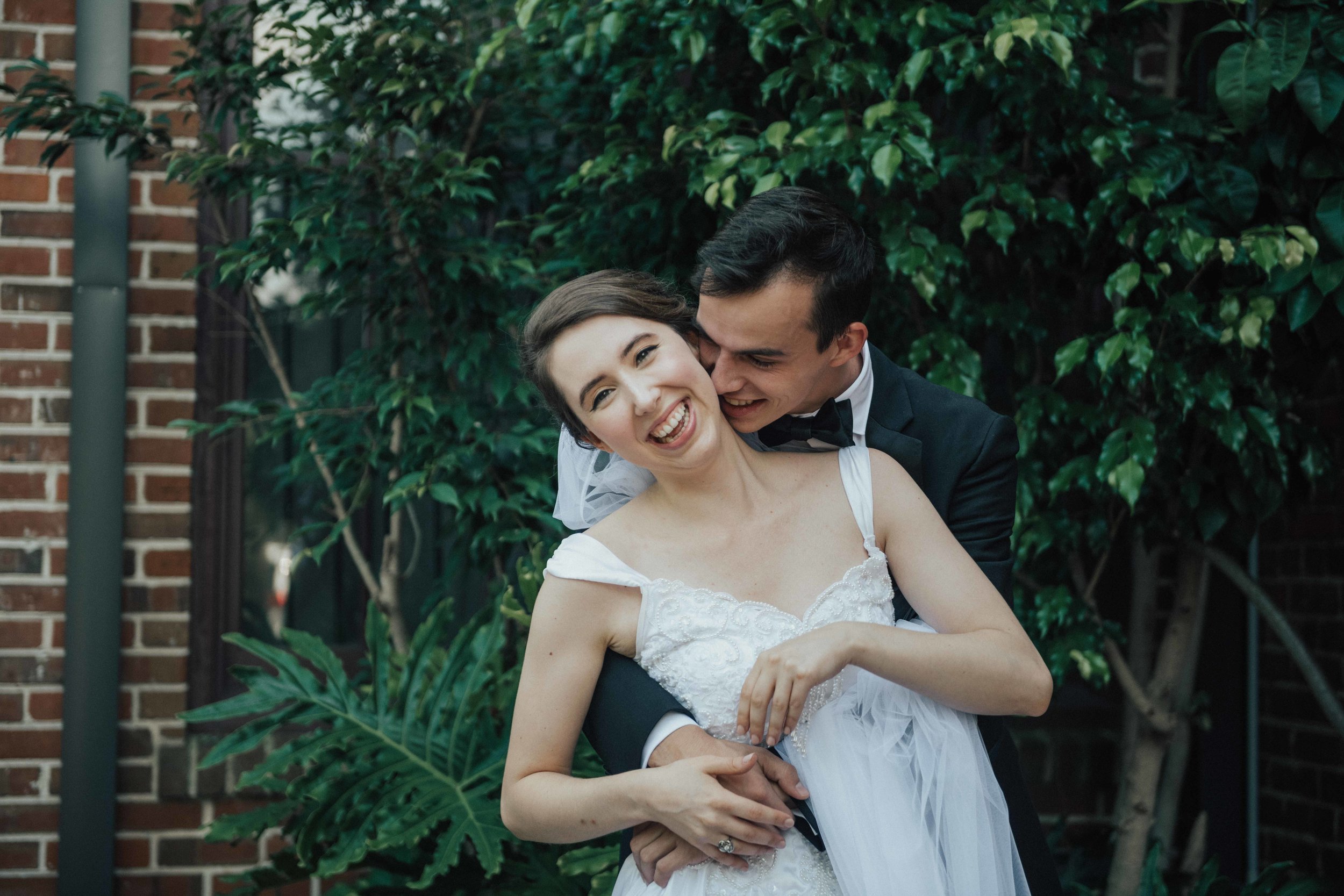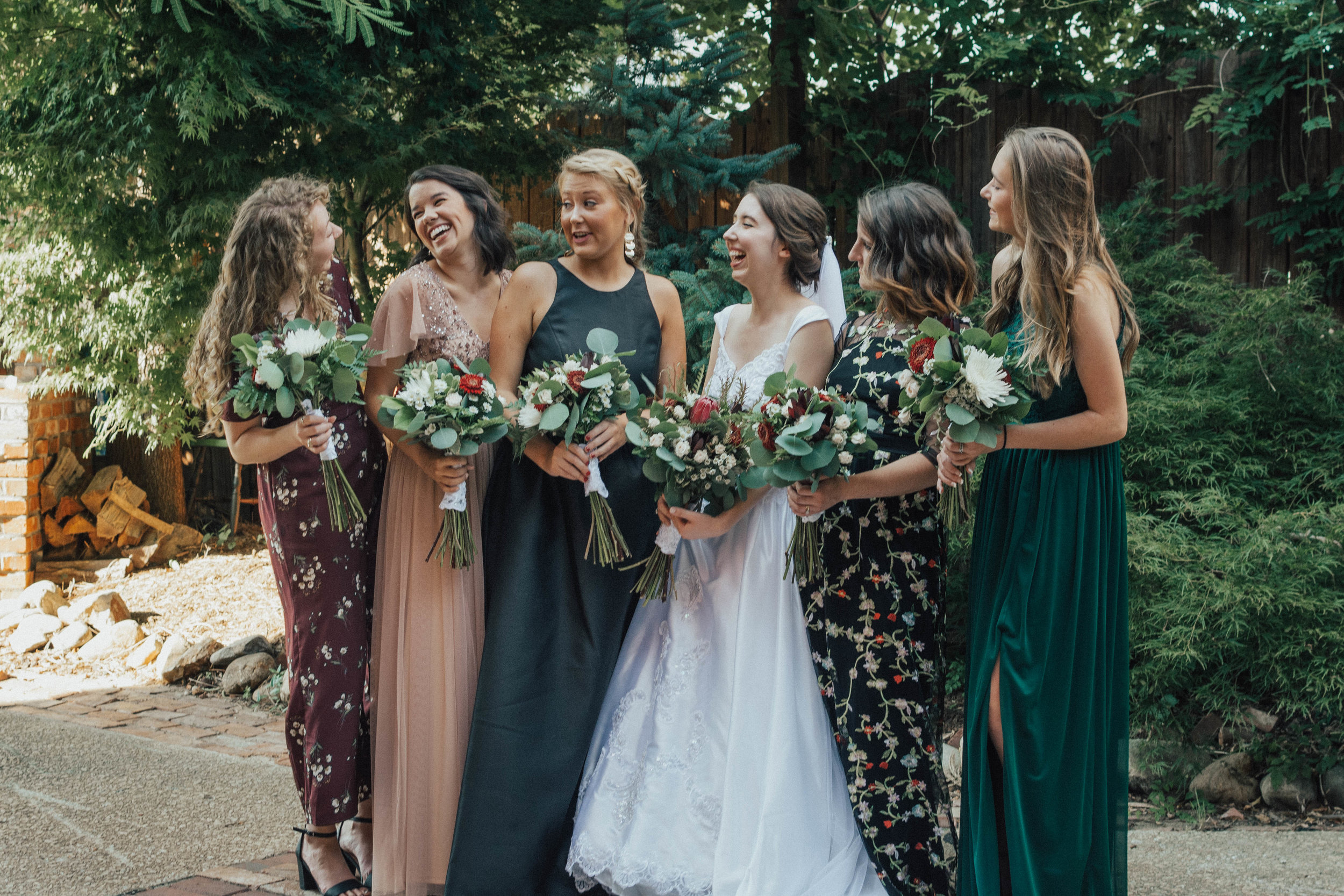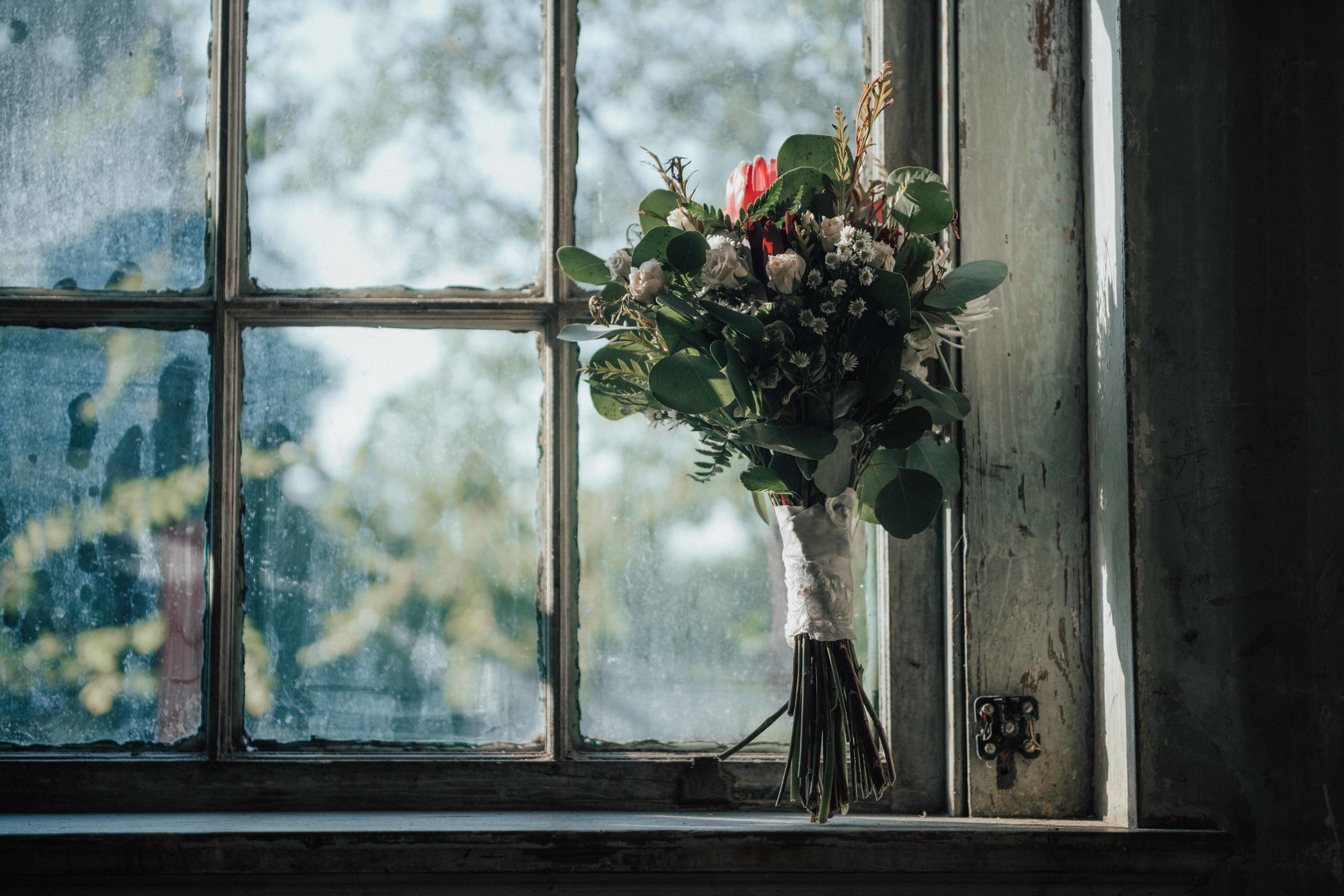 Justin's brother was deployed during their wedding, so they had this little doll made for his nephew which the little guy carried with him all day. Cue all the tears!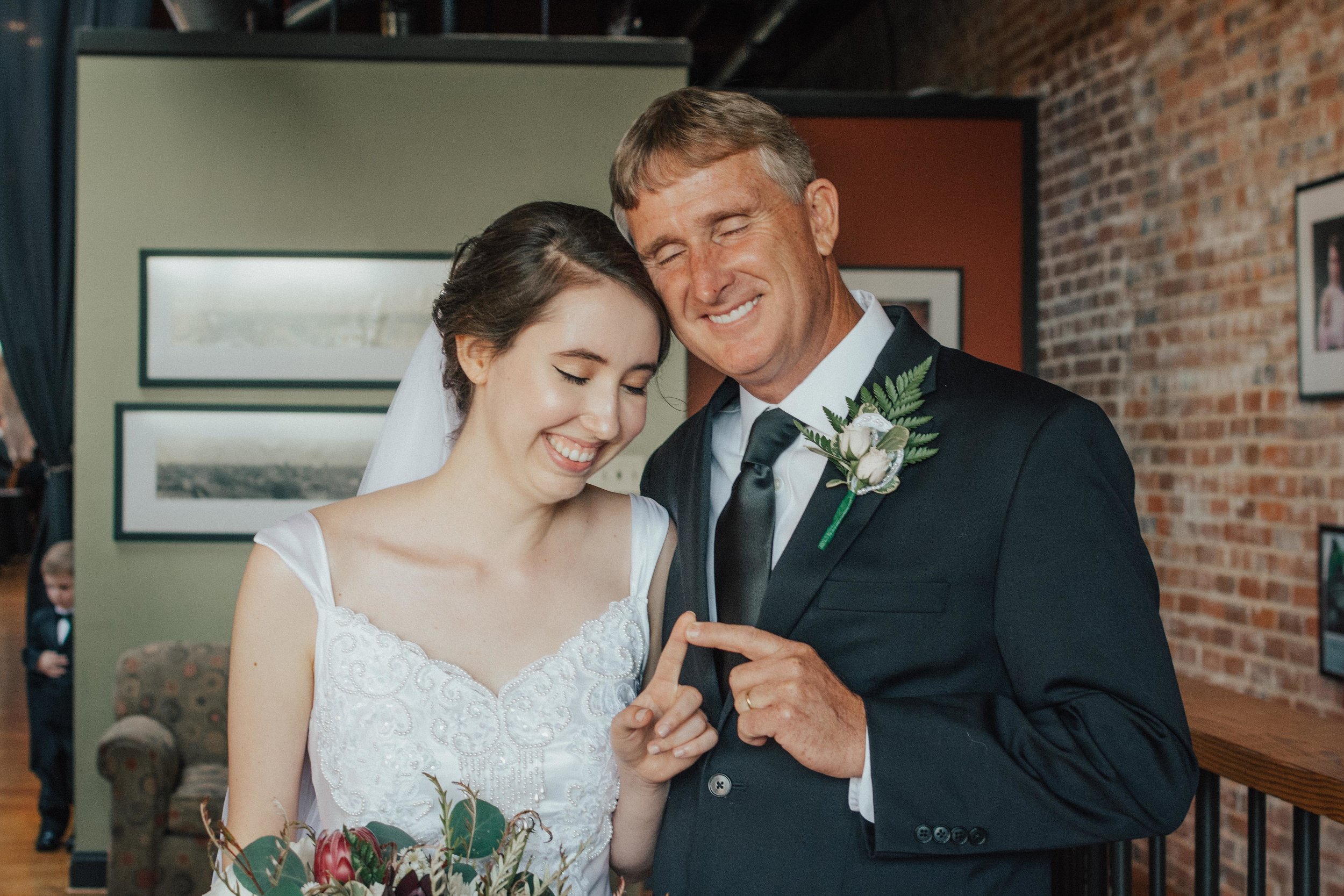 Autumn and her father had this adorable little thing they did where they would touch fingertips as a kind of "I love you" moment.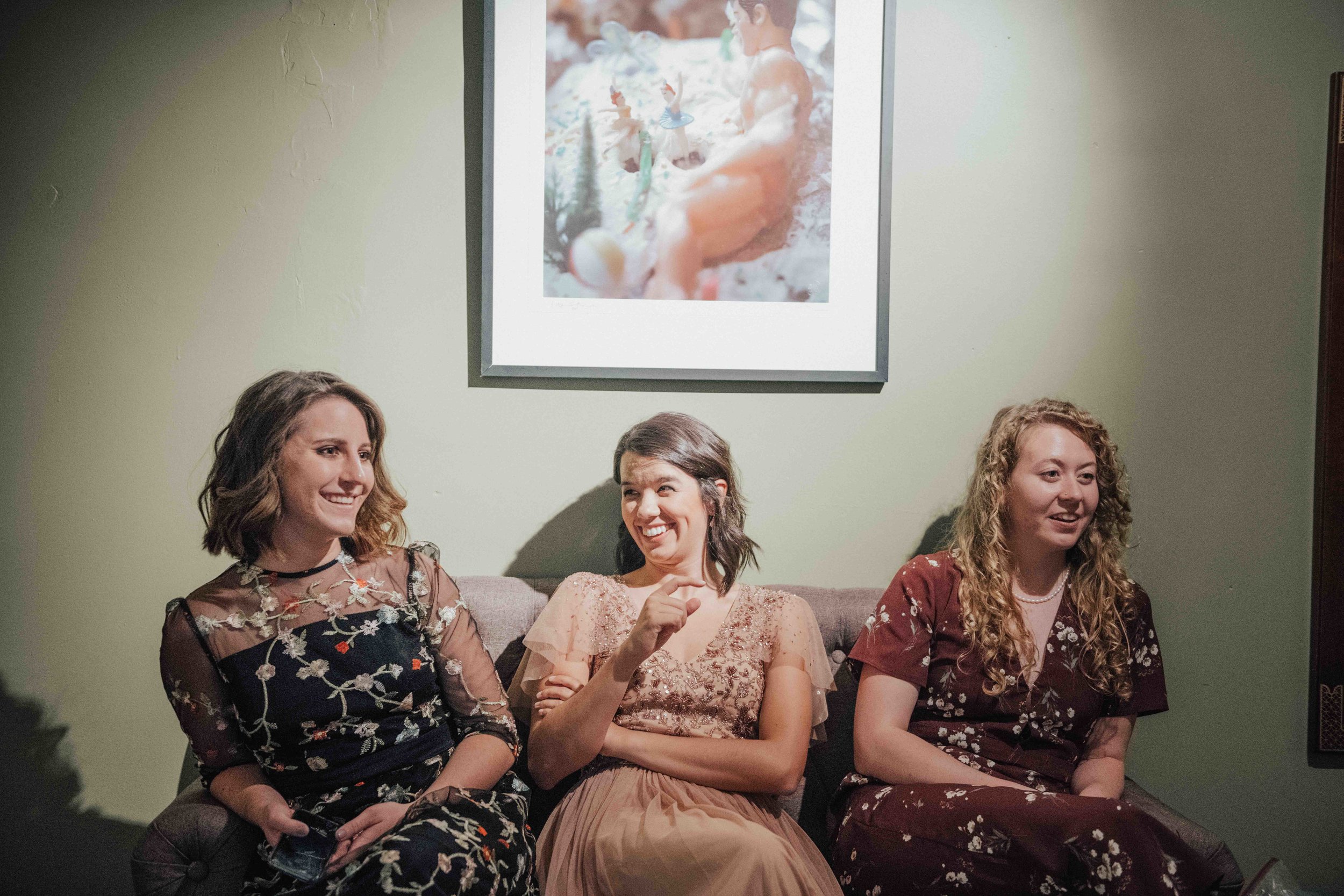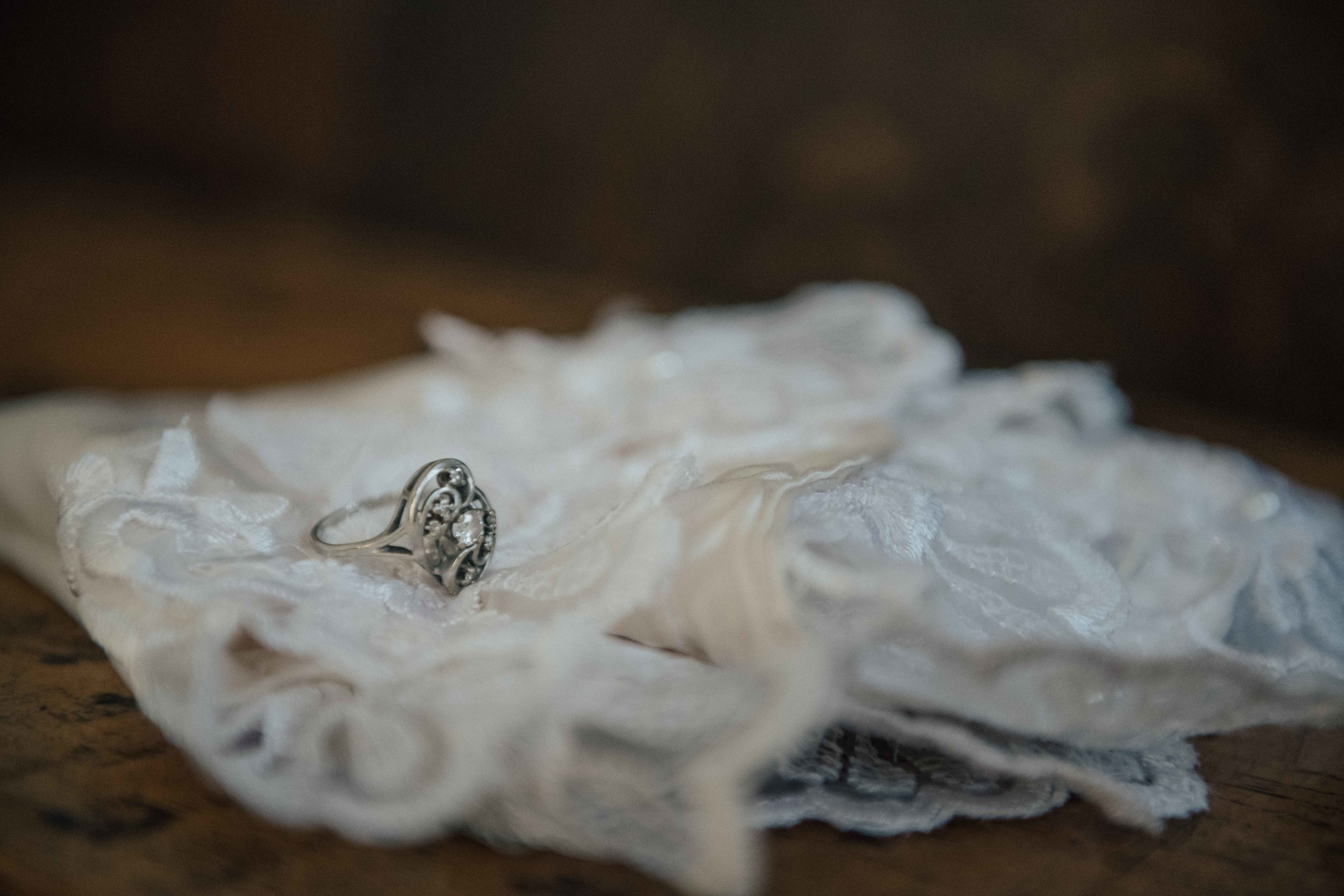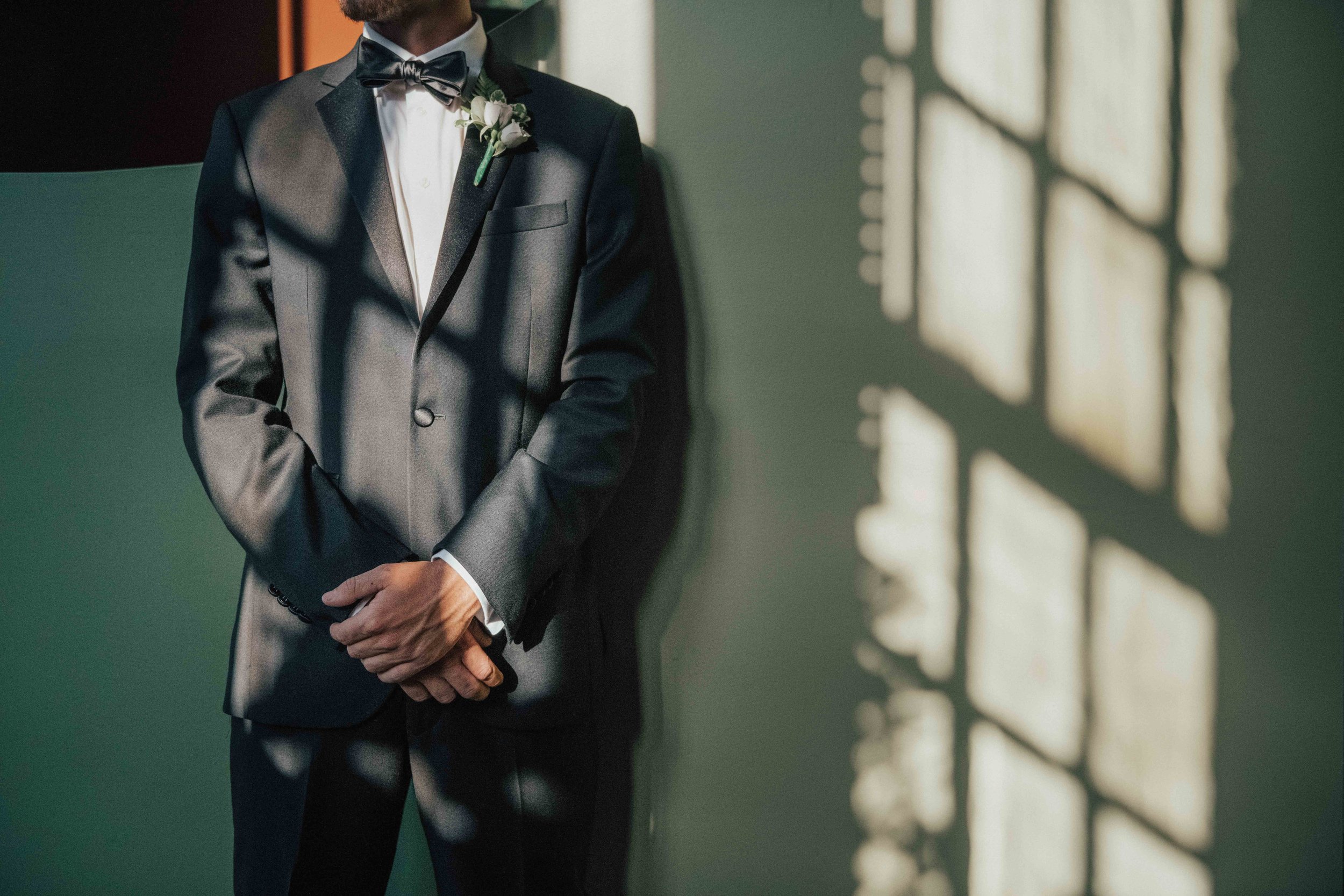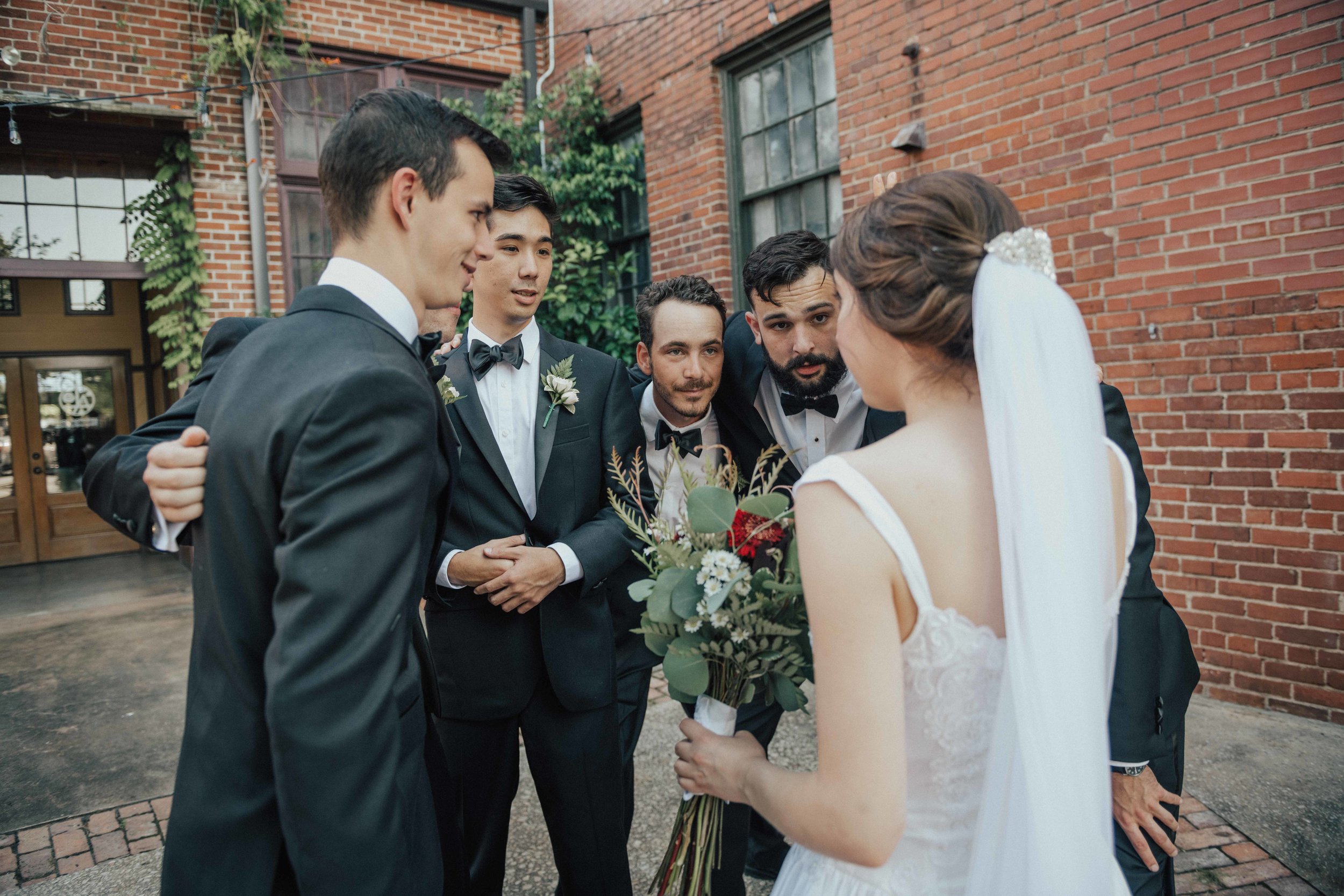 Love when the bride pulls all the groomsmen together to give them the game plan for the day!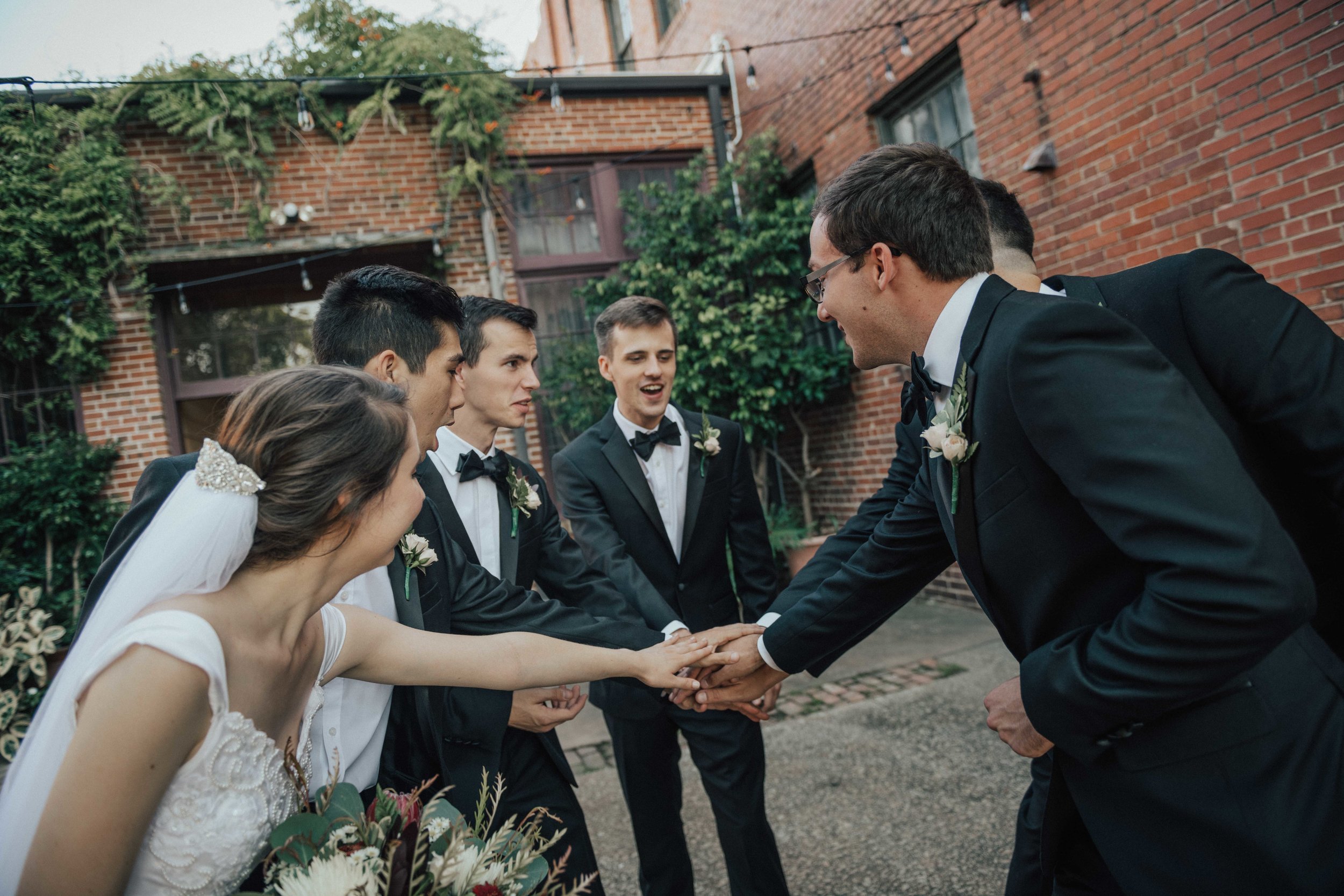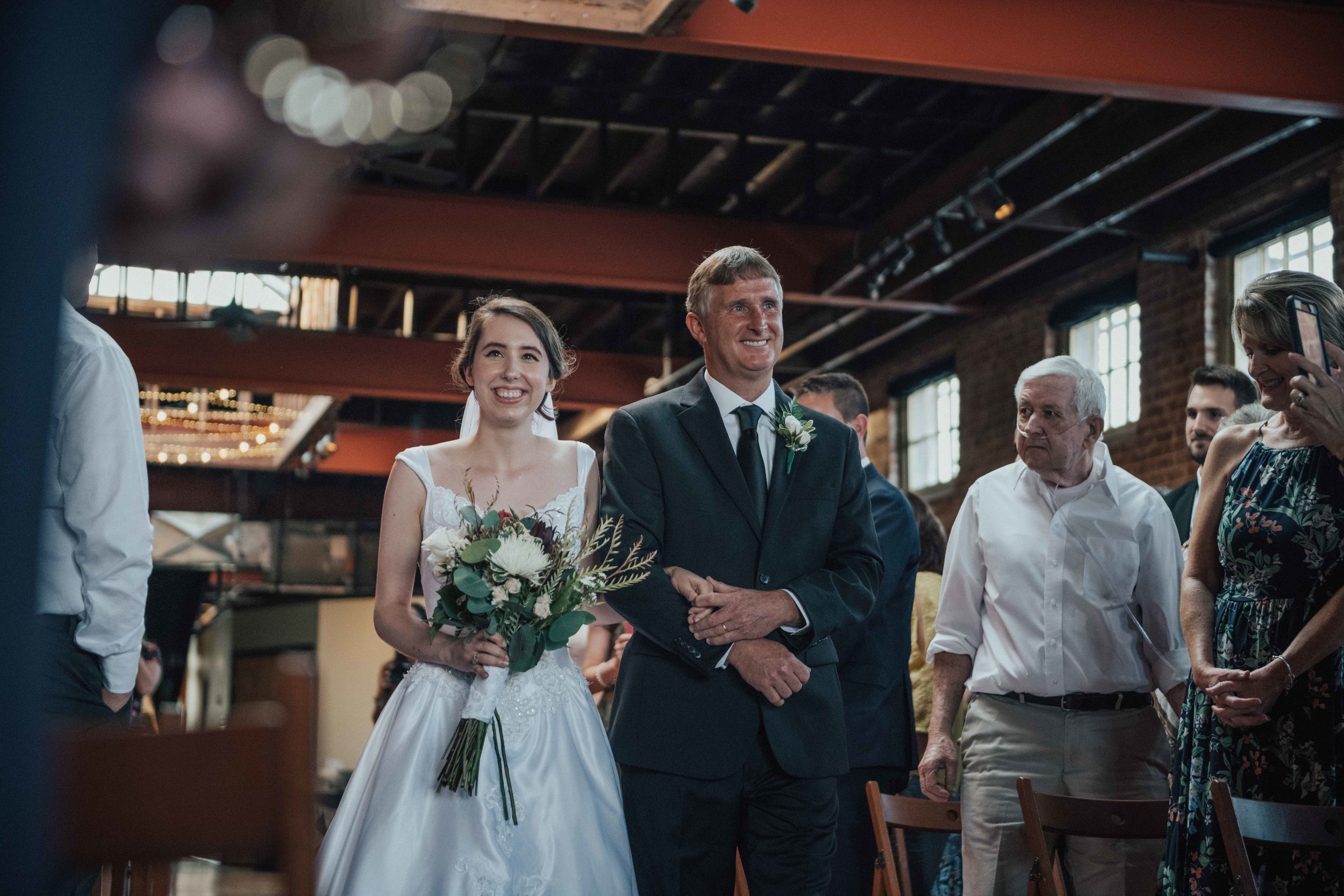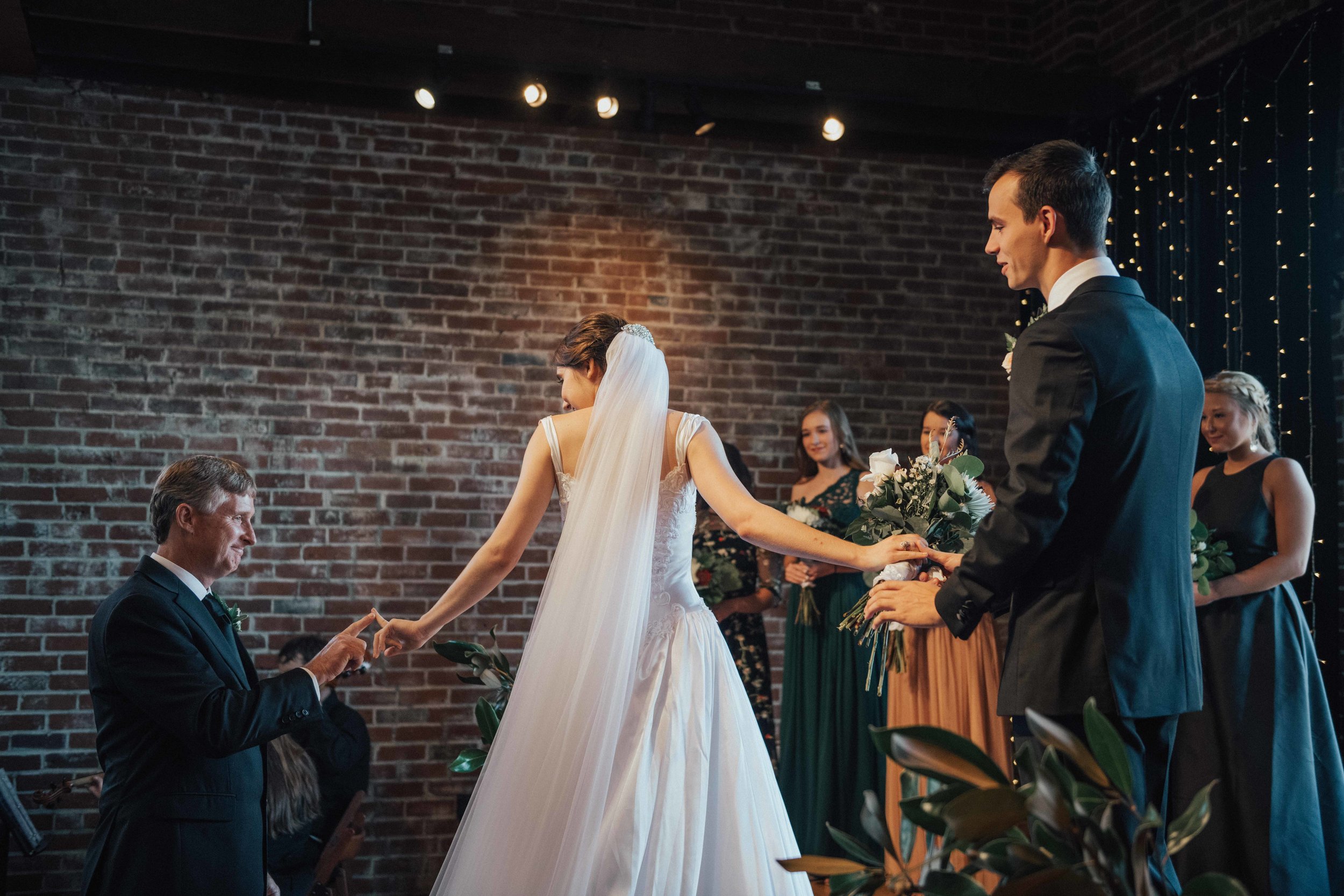 And Autumn even stopped with her dad to have this little "I love you" moment again as her dad gave her away at the alter.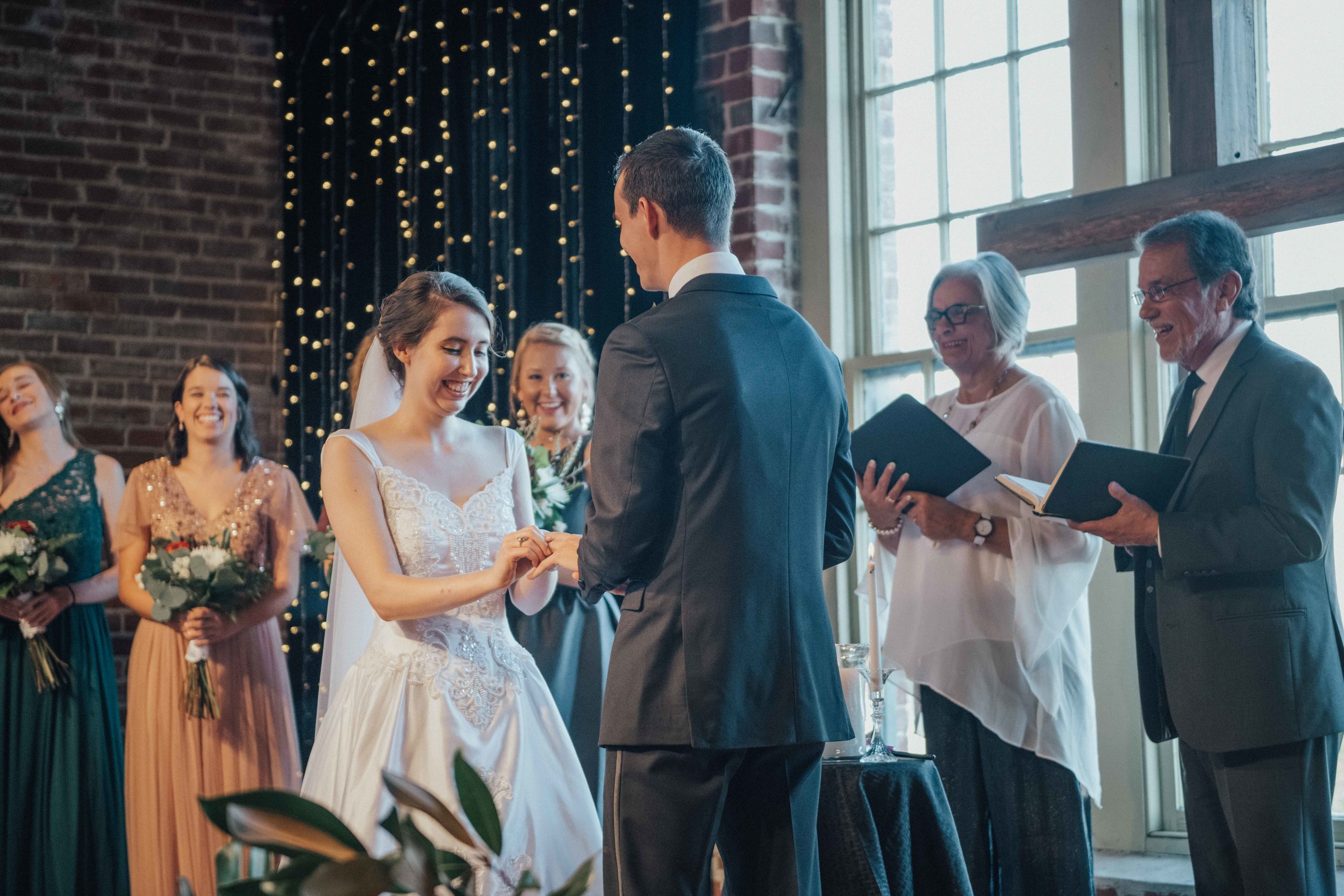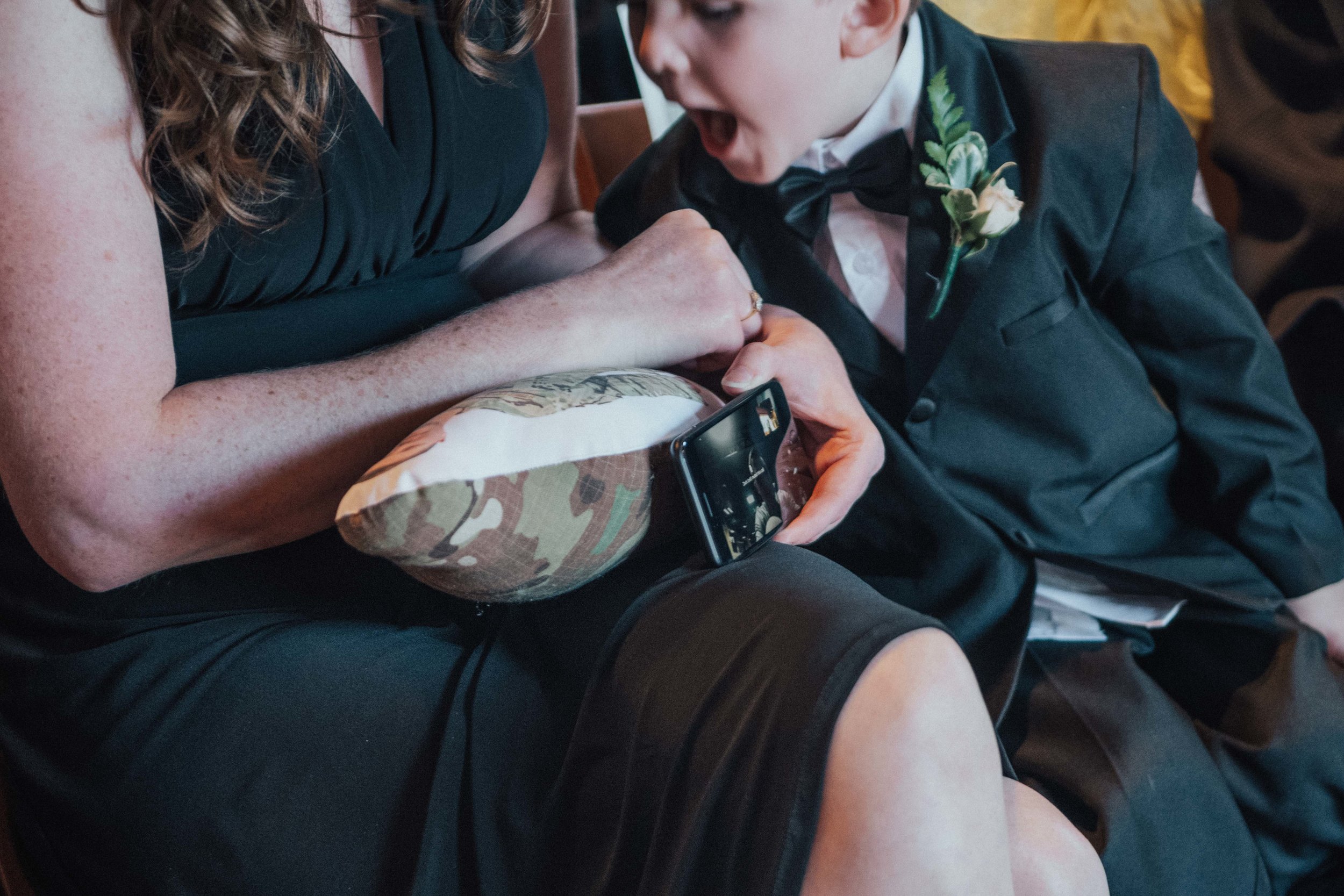 They were able to FaceTime Justin's brother in the military so he could watch the ceremony and see Justin and Autumn say I do.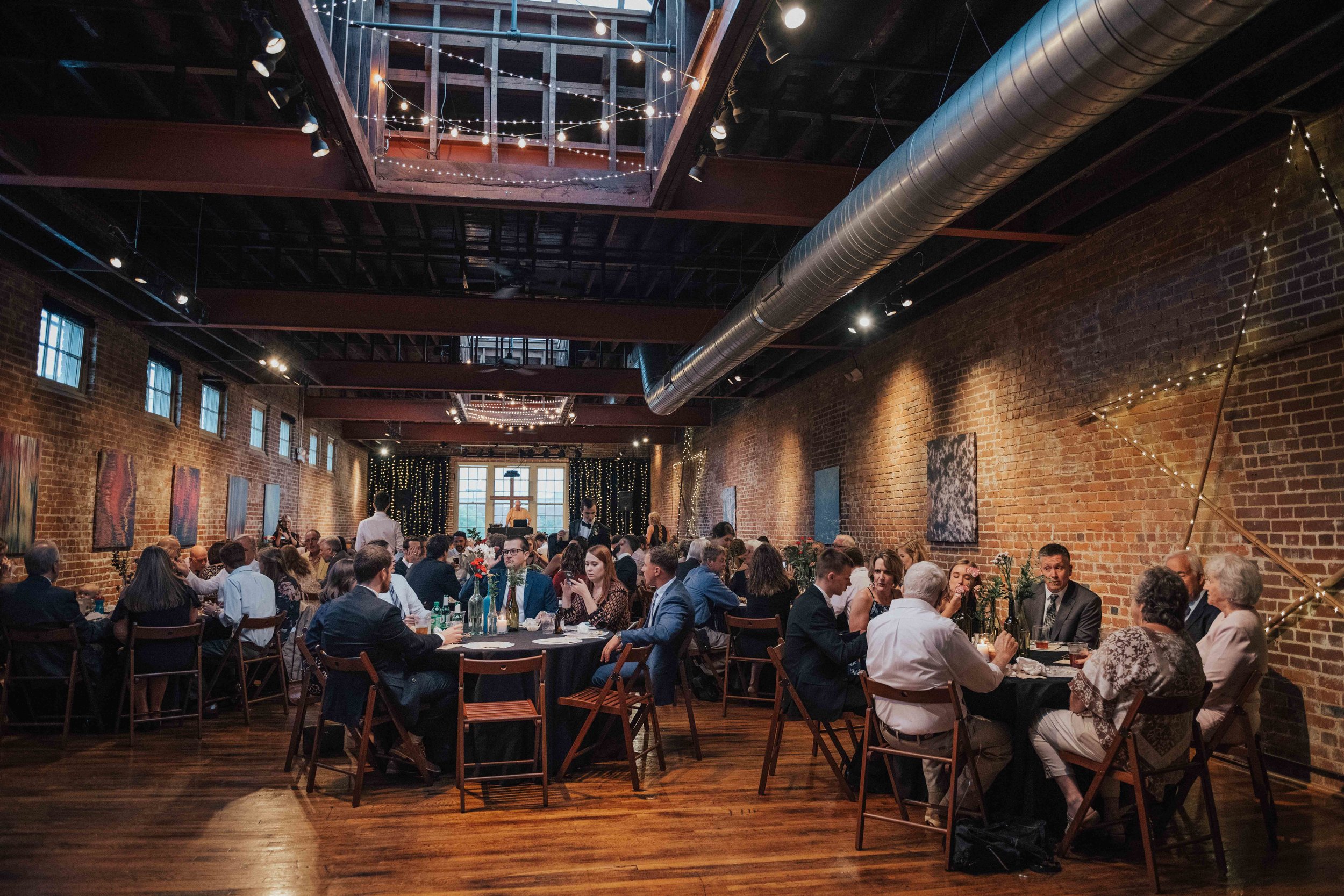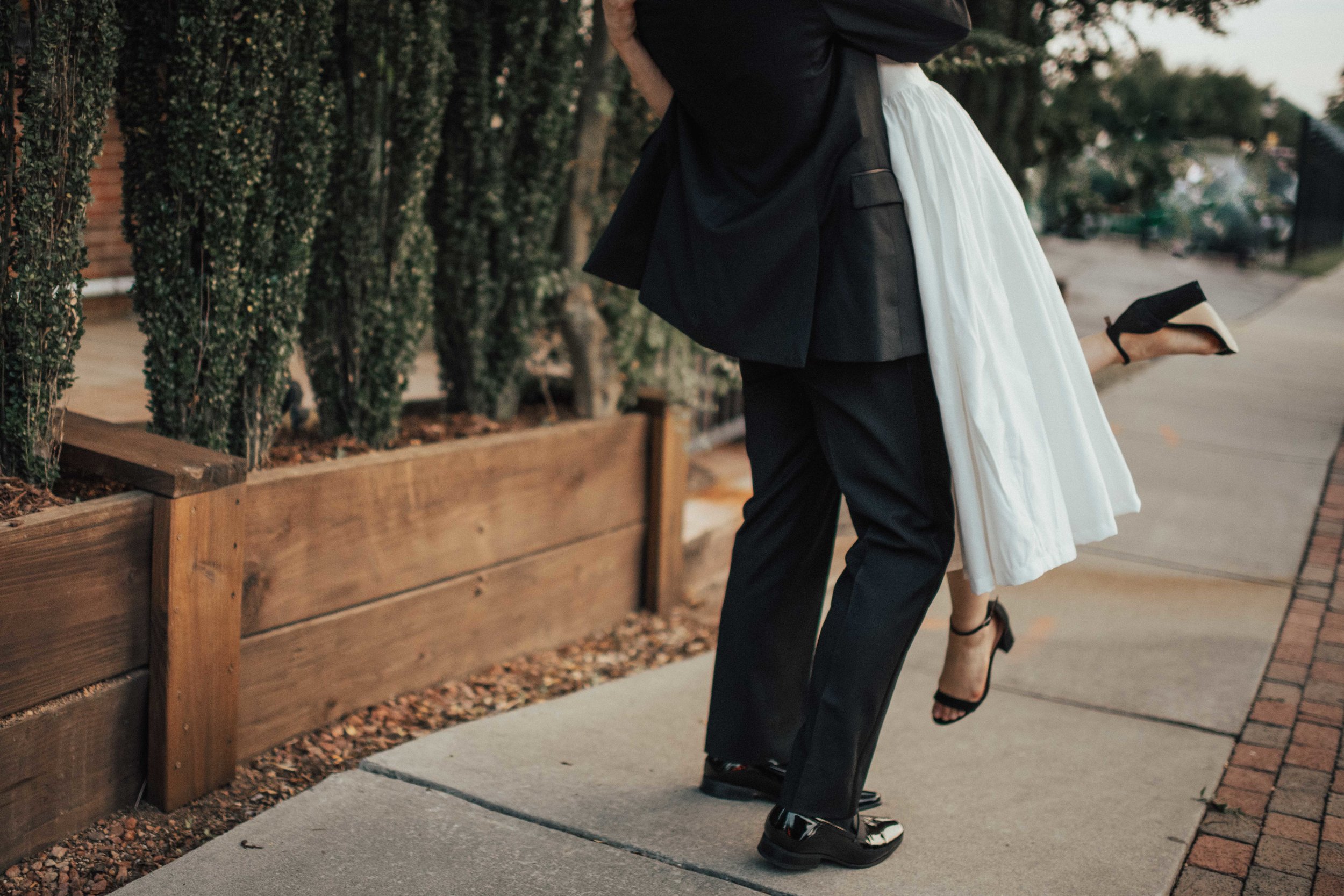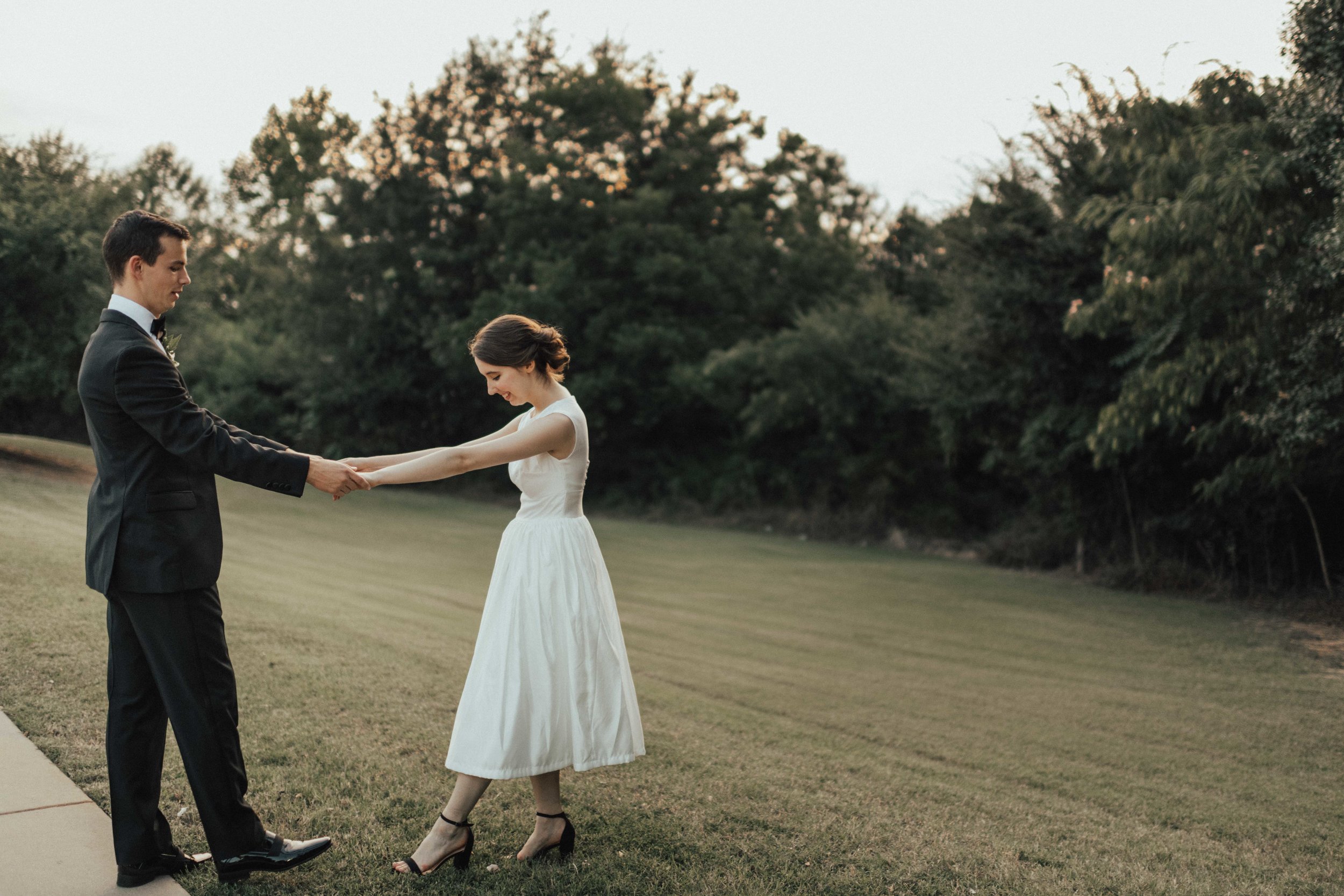 An absolute favorite moment of the day! Autumn and Justin opted to have their first dance all by themselves outside and sunset… Justin simply pulled out his phone, put on their song, and they started dancing around in the grass. I swear there were so many moments from this day that made me tear up.